Schedule time with a SOTI Mobility Expert to discuss your needs and start a personalized demo.
Book Now
SOTI ONE Platform — Connecting Everything
Your business-critical mobile operations have never been bigger or more important. With more devices, operating systems (OS) and remote workers, everything must be fast, secure and reliable.
The SOTI ONE Platform is an innovative, integrated management solution that maximizes the ROI of your business-critical mobile devices and printers. It reduces the cost, complexity and downtime of your mobile operations and delivers actionable insights to help you make data-driven decisions.
Workers are more efficient because devices are more reliable and packed with the tools, data and apps needed to get the job done - fast. Manage your essential mobile devices and printers for total control while increasing the effectiveness of your mobile operations with the SOTI ONE Platform. 
Click here to learn how your business can experience the SOTI ONE Platform.
Mobility Management
SOTI MobiControl makes Enterprise Mobility Management (EMM) easier than ever before. It empowers companies to securely manage any device or endpoint with any form factor and any operating system throughout their entire lifecycle; from deployment to retirement.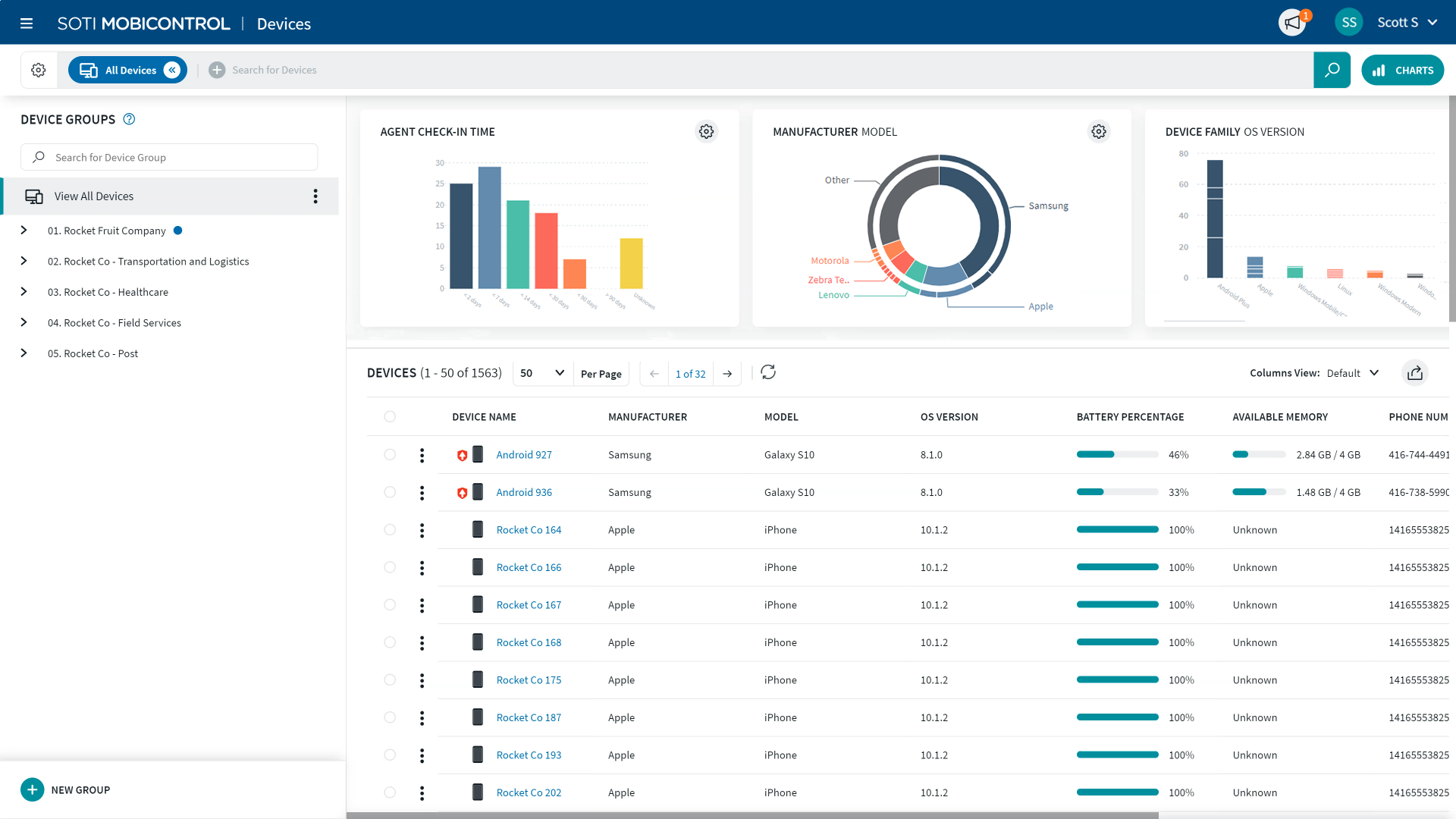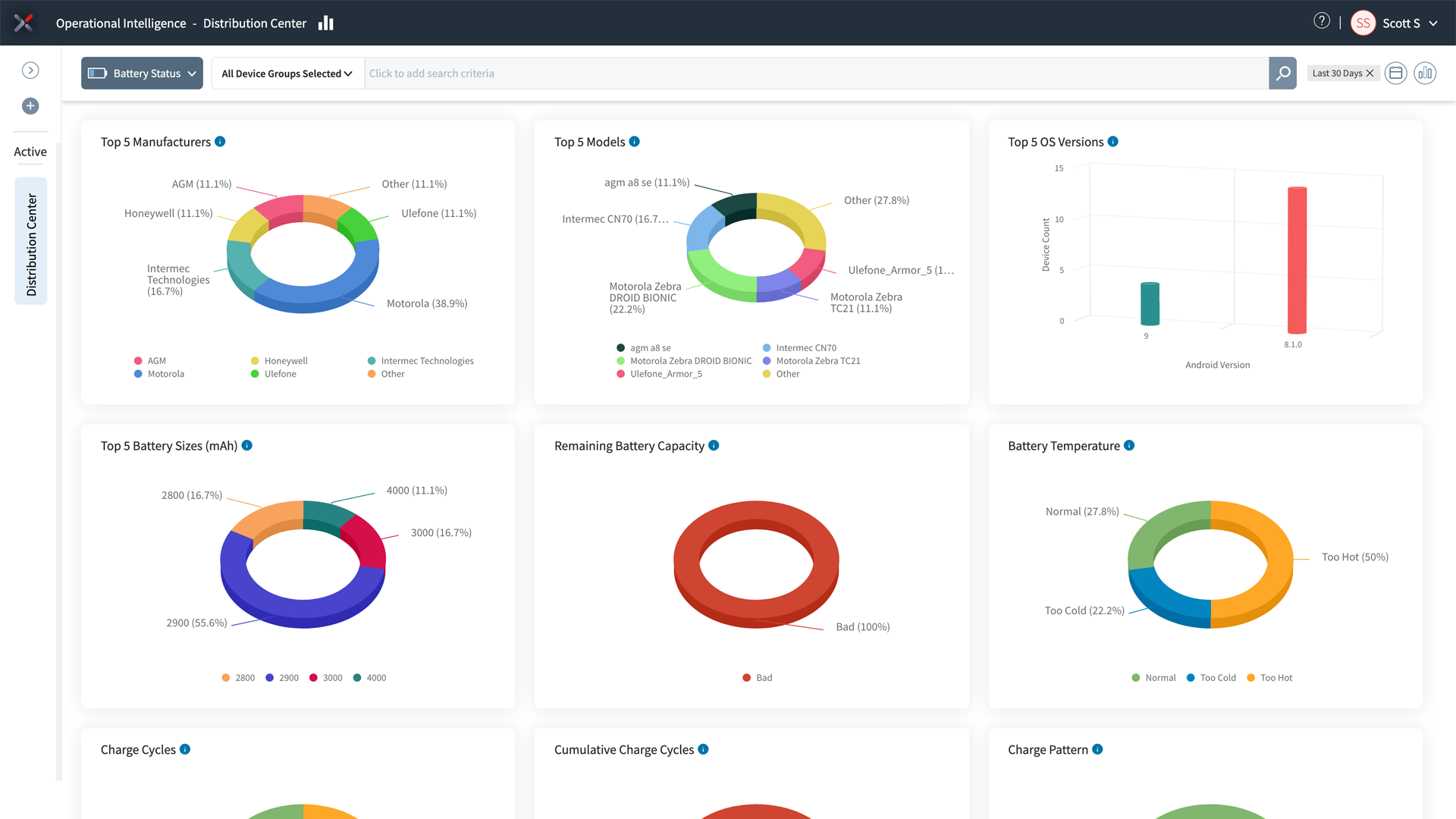 Diagnostic Intelligence
When devices go down in the field, SOTI XSight gets them up and running quickly and on the first call. SOTI XSight integrates with SOTI MobiControl and enables rapid resolution of app and mobile device issues. By leveraging advanced diagnostics and analytics, IT administrators can improve performance and reduce operating costs of business-critical mobile operations.

Digitize Processes
SOTI Snap is a cross-platform solution that enables organizations to rapidly build mobile apps to replace paper-based processes by using the data-capturing capabilities of mobile devices. With SOTI Snap, you can easily digitize data collection and approval processes to make them fast and efficient, allowing your business to save money and optimizing your mobile device investment.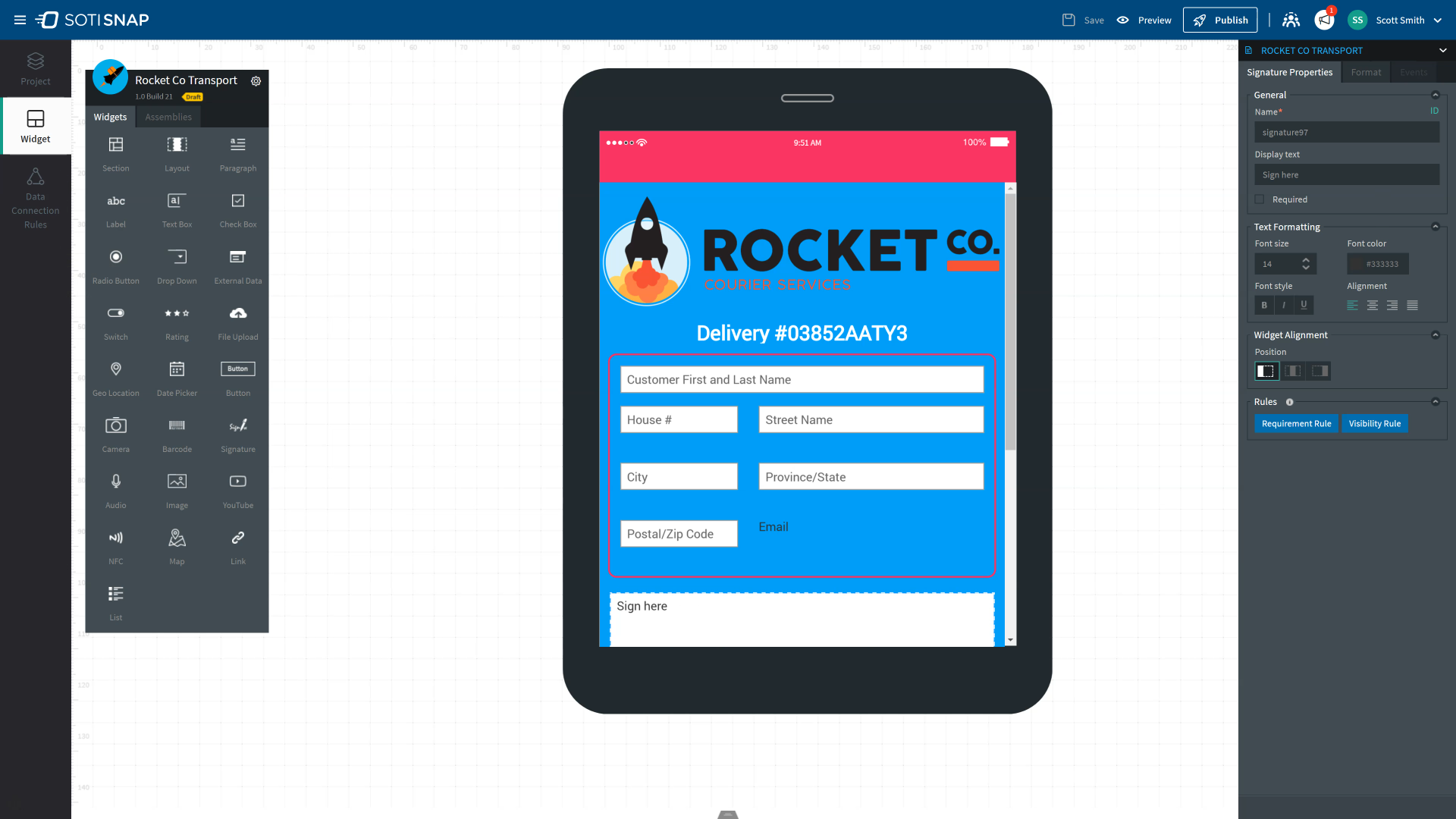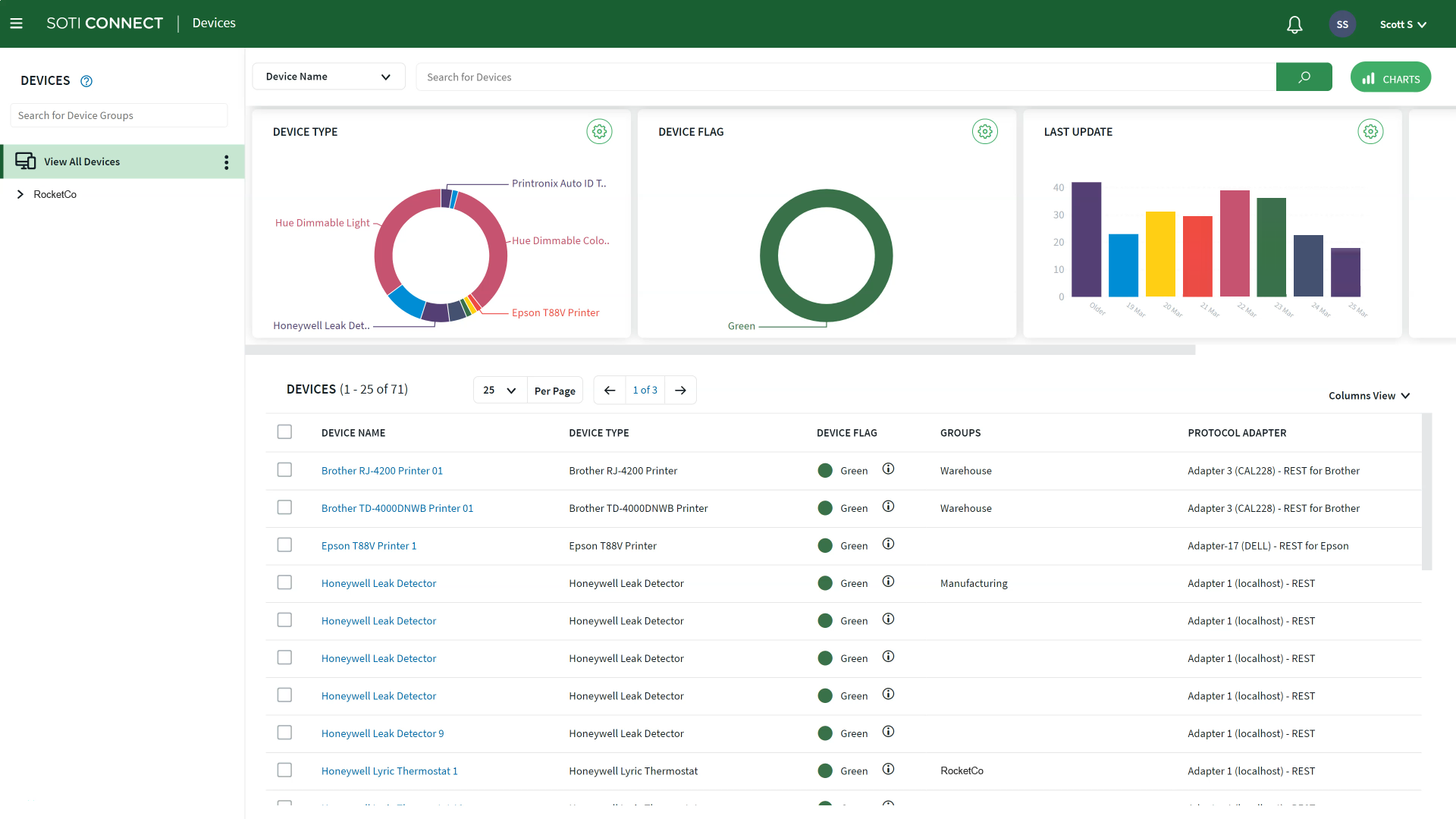 Printer Management
SOTI Connect provides complete lifecycle management for industrial and mobile printers which are relied upon for business-critical processes such as shipping labels, barcode identifications, transaction receipts and more.  Get unparalleled capabilities and efficiency by centrally managing mixed printer vendor environments through a customizable single pane of glass. SOTI Connect supports many printer OEMs and enables organizations to select the mix of printer OEMs which best suit business-critical printing needs.  

Unified Security
SOTI Identity enables simple and secure access to the SOTI ONE Platform suite of solutions. It provides centralized user authentication, single sign-on and role management, empowering organizations to create seamless, integrated mobility management workflows.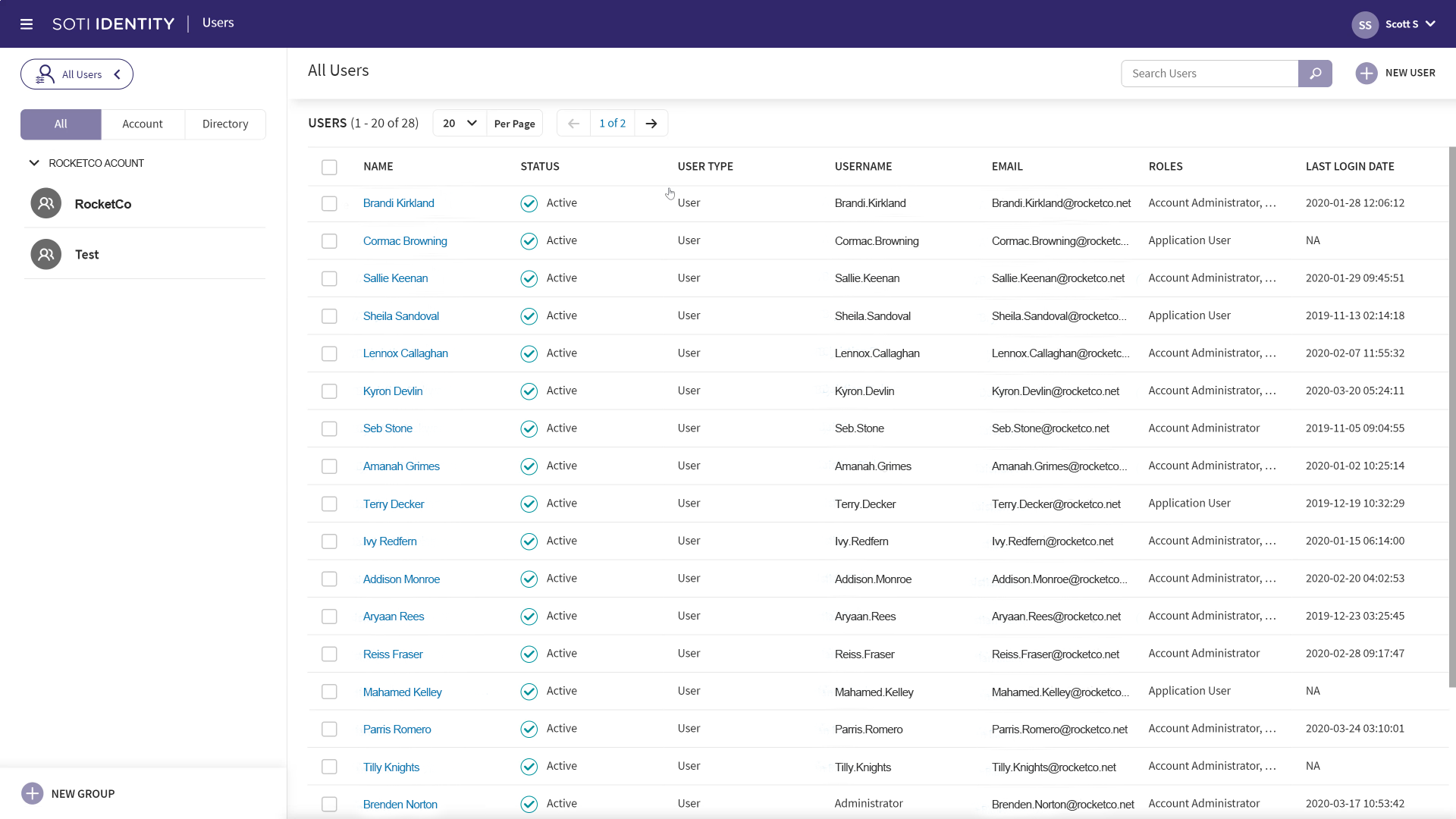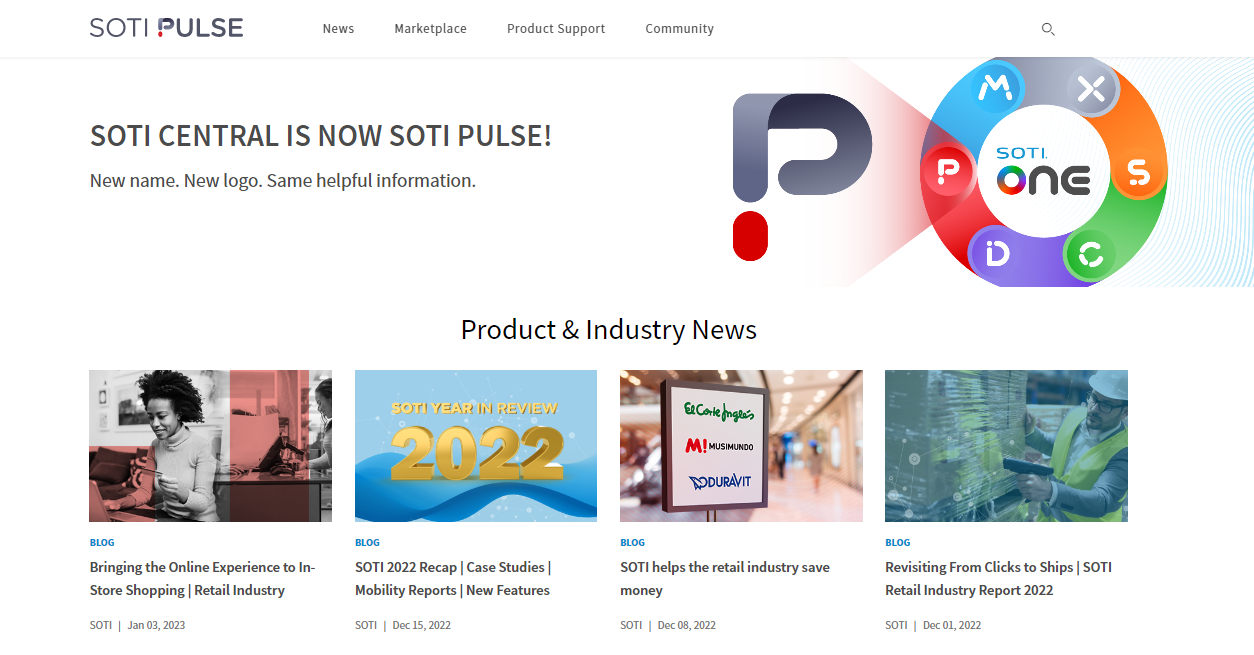 Community
SOTI Pulse is an online community that makes it easy for partners and customers to connect, communicate and collaborate with product experts and other solution providers through interactive forums, product support and informative articles.